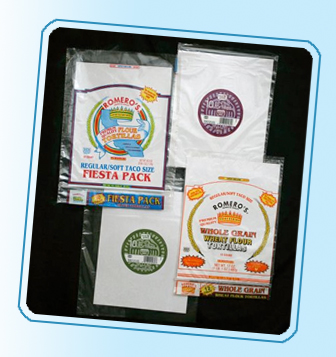 Printed custom manufactured bags can be ordered in any gauge, in whichever size, and in the custom print that you choose.
We can custom print the design that you desire onto several film types for instance, polyethylene, polypropylene, OPP, and high density.
We can print onto any type of bag that we specialize in, like a header bag, tape closure bag, die cut handle bag etc., our capabilities allow us to print on the gusset or header itself.  
You also have the option of supplying your own graphics or you can have us sketch something to satisfy your distinctive need. We then plate the graphics into rubber or photopolymer material, and imprint the graphics design onto your customized printed bag. The result? An entirely original, customized, printed bag!